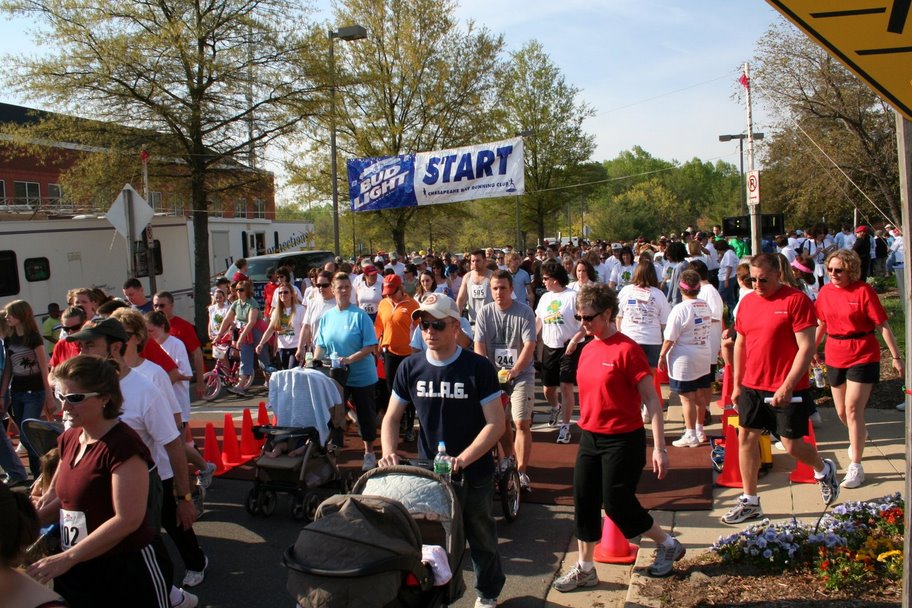 There are ③ ways to register
Registration
Pre-registration $35, Race day registration $40, Children six and under free.
Register online and pay with a credit card.
Start a fundraising page and have others pledge toward your fundraising goal.
Download a paper registration form to return to the Hospice office.
5K Run
One loop through the streets of beautiful and historic Leonardtown, MD.
Course subject to change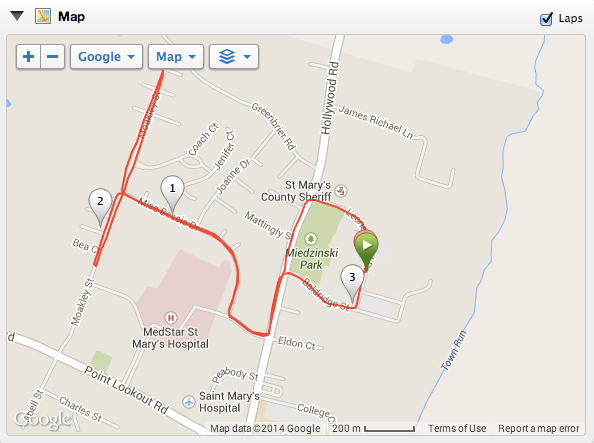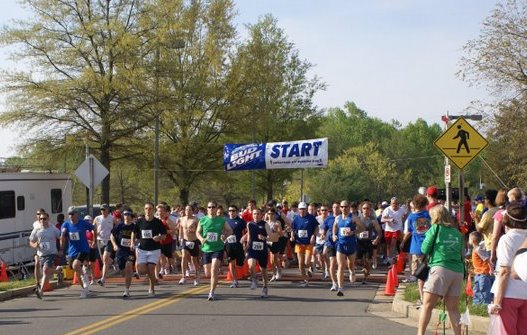 5K Run Turn by Turn Directions
Leave Start on Leonard Hall Drive
Left on Hollywood Road
Right on Doctors Crossing Way
Right on Miss Bessie Drive
Right on Moakley Street
Follow to end to turnaround cone
Stay straight on Moakley until the next turnaround cone
Right on Miss Bessie Drive
Left on Doctors Crossing Way
Left on Hollywood Road
Right on Baldridge
Left on Leonard Hall Drive to Finish
10K Run
One loop stretching around rural, country road course.
Course subject to change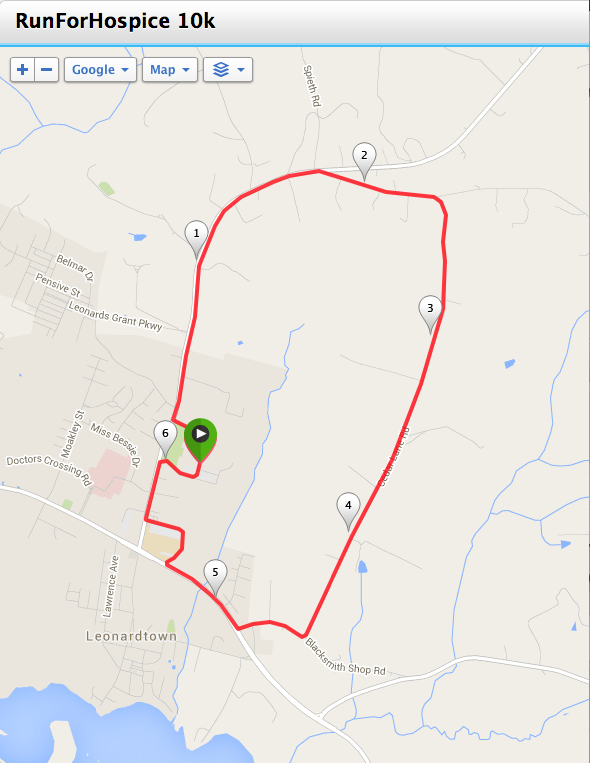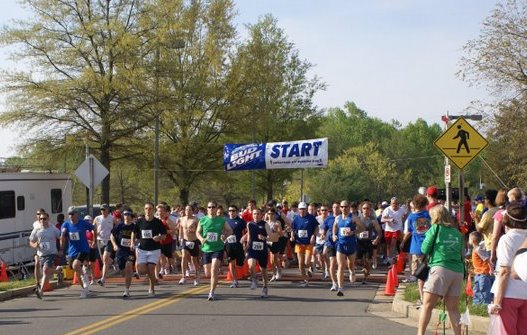 10K Run Turn by Turn Directions
Leave Start on Leonard Hall Drive
Right on Hollywood Road
Right on St. John's Road
Right on Cedar Lane Road
Right on Point Lookout Road
Right on College Circle
Right on Hollywood Road
Right on Baldridge
Left on Leonard Hall Drive to Finish
Fun Walk
One loop through the streets of beautiful and historic Leonardtown, MD.
Course subject to change
Course Map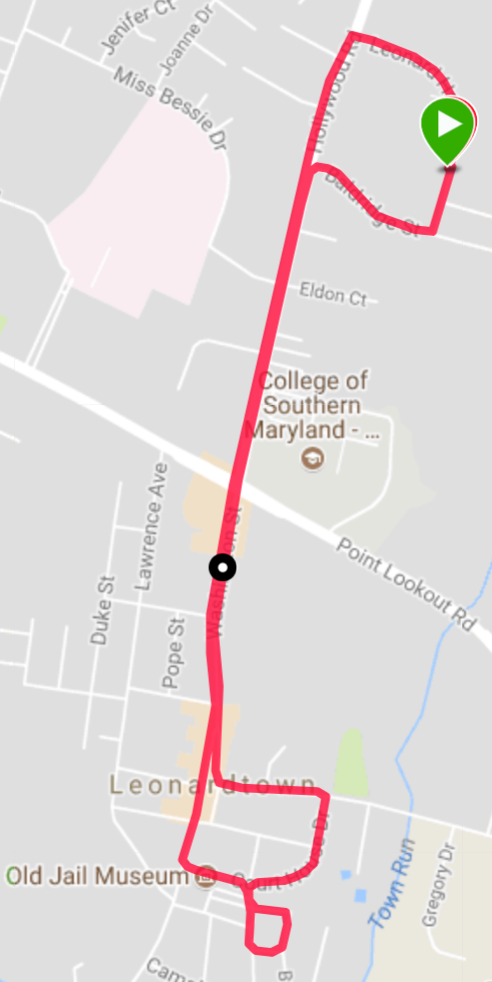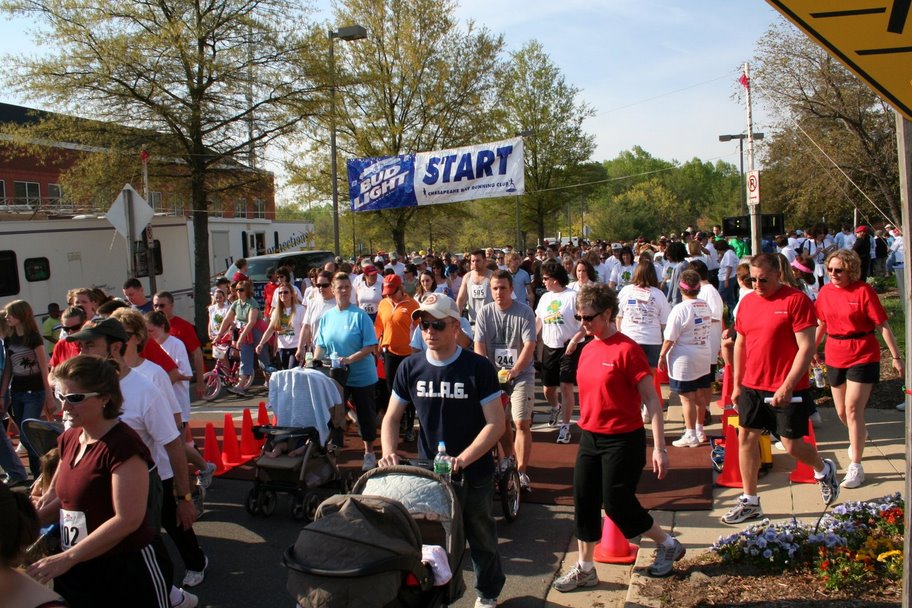 5K Walk Turn by Turn Directions
Leave Start on Leonard Hall Drive
Left on Hollywood Road
Continue Straight on Washington Street
Left on Courthouse Drive
Right on Camalier Drive
Left on Tudor Place
Left on Breton Bay Drive
Right on Camalier Drive
Right on Court House Drive
Left on Fenwick Street
Right on Washington Street
Continue Straight on Hollywood Road
Right on Baldridge
Left on Leonard Hall Drive to Finish
Defender's Cup
A 5K Run Team Competition.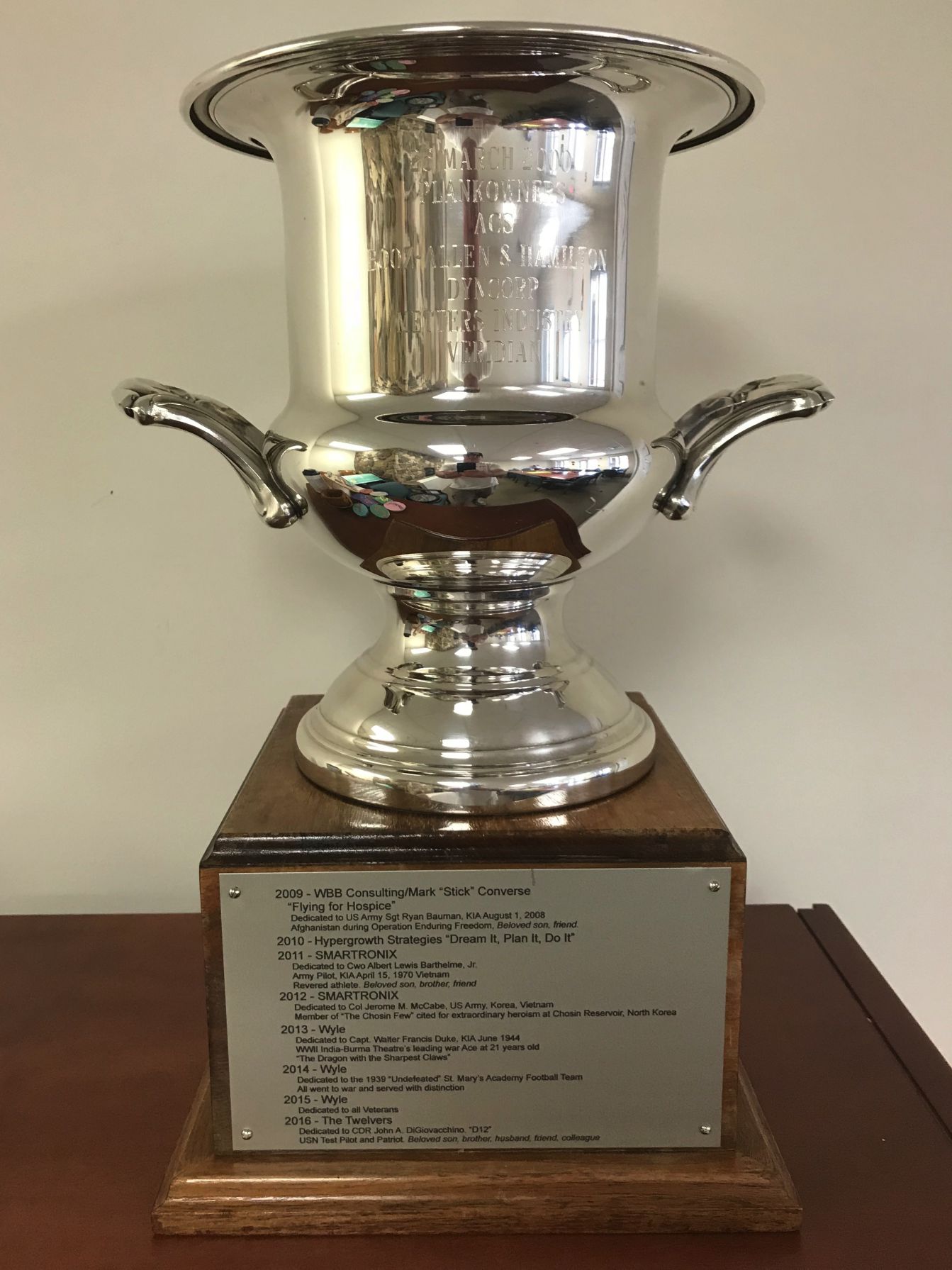 2022 Dedication - Captain Peter James Riester
United States Navy, Retired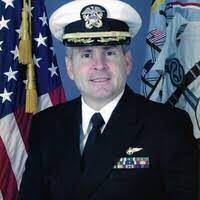 The son of a Navy pilot and grandson of a submariner, Peter Riester graduated from the United States Naval Academy in 1981. After graduation, Mr. Riester reported to Pensacola Florida for flight training and then to Corpus Christi Texas for multi-engine training - earning his Wings of Gold in 1982. Mr. Riester flew the P-3 Orion aircraft on multiple deployments and served aboard the USS Dwight D. Eisenhower nuclear aircraft carrier during Operation Desert Storm before being selected for transition to Aerospace Engineering Duty Officer. Mr. Riester eventually served at the Naval Air Systems Command, where he rose to the level of Major Program Manager, commanding the Naval Air Traffic Management Systems Program Office (PMA-213).
While simultaneously serving as an active duty Navy Captain, Mr. Riester was widely recognized as a beloved volunteer coach. He volunteered for six years as the Assistant Lacrosse Coach at St Mary's Ryken High School while also heavily supporting the St Mary's County Youth Lacrosse Club program and the development of youth academic-athletes. In 2000, Mr. Riester was diagnosed with multiple sclerosis (MS). He retired from active duty in 2006 and continued as a DoD Civilian until 2013 when the progression of his disease forced his retirement.
However, Mr. Riester – who embodied the mantra "Think Globally and Act Locally" throughout his life and career – knew what he wanted to do with the extra time in retirement: Help Sailors, Marines and their families as a volunteer with the Navy Marine Corps Relief Society (NMCRS).
Throughout his life, Mr. Riester was an active member and volunteer at his church, including serving with the Knights of Columbus. Although Mr. Riester made innumerable, selfless contributions to the Nation and to the St Mary's community, he took the most comfort in his faith and in his unwavering devotion to family and friends. Hospice of St. Mary's and The Run for Hospice Volunteers are honored to recognize the legacy of this American Patriot and Community Servant.
Overview
A tribute to the men and women who work in support of our National Defense. A trophy sponsored by some of the Nations top Defense Contractors – companies that are committed to providing safety and security for our Troops and our Country in an unpredictable world.
Initially born out of appreciation of the Navy's presence at the Patuxent River Naval Air Station in Southern Maryland- since its inauguration the Defender's Cup competition has evolved into a popular and patriotic event competed for by both Military and Civilian teams from all over the region. The Defender's Cup honors and commemorates the hard work, sacrifice and commitment of the men and women who Protect our Liberty, Guarantee our Freedom, and Safeguard our Future.
The winning Team will have their name and year engraved on a plate which is permanently attached to the trophy. In addition, the winning team is allowed to hold the trophy for one year.
Rules
This 5K Run Team Trophy competition is open to teams comprised of either Active/Retired and/or Reserve/National Guard Duty Military personnel (Army, Navy, Air Force, Marines, Coast Guard) Department of Defense (DoD) Civil Servants, Defense Contractor Employees and immediate family members who are amateur runners. CAC card, military identification, proof of employment and proof of identity for immediate family members will be required for application.
Teams must designate a Captains/POC who should contact the Defender's Cup Coordinator to register their team for the event.
All teams must have at least 4 participants and there must be (at least) 1 female member per team.
An organization may field multiple teams.
The winning team will be determined by the fastest mean time of the teams top four runners in the 5K run event (must include the female entrant's time).
5K Run Turn by Turn Directions
Leave Start on Leonard Hall Drive
Left on Hollywood Road
Right on Doctors Crossing Way
Right on Miss Bessie Drive
Right on Moakley Street
Follow to end to turnaround cone
Stay straight on Moakley until the next turnaround cone
Right on Miss Bessie Drive
Left on Doctors Crossing Way
Left on Hollywood Road
Right on Baldridge
Left on Leonard Hall Drive to Finish
Frequently Asked Questions
You have questions. We have answers.
Friends of Hospice ($500)
About
A brief history of the Run & Fun Walk.
1st March 24, 1996

Our Humble Beginnings

The 1st Annual Maryland Day Run & Fun Walk was held on Sunday, March 24, 1996 at St. Mary's Ryken High School.

2nd March 22, 1997

On The Move

The Run & Fun Walk moves to it's current location at the Governmental Center in Leonardtown.

3rd March 21, 1998

undefined

4th March 28, 1999

undefined

5th March 25, 2000

undefined

No Y2K problems here. Held on Maryland Day.

6th March 24, 2001

Saturday Evening Post

A new 10K run and a Norman Rockwell inspired logo for the 6th Annual Run & Fun Walk.

7th March 23, 2002

Our True Colors

2002 brought a patriotic theme as we remember the events of 9/11 and honor those who were lost.

8th March 29, 2003

Going The Distance

9th March 27, 2004

undefined

10th April 9, 2005

A New Spring

The Run & Fun Walk moves to April.

11th April 8, 2006

A Starfish is Born

The iconic Starfish logo makes its debut as the official brand of the Run & Fun Walk.

12th April 21, 2007

The Old Line State

Maryland flag inspired colors for this year's theme.

13th April 18, 2008

Lucky 13

Nothing but good luck for the 13th Annual Run & Fun Walk

14th April 18, 2009

Feeling Fit

Working harder, getting stronger.

15th April 17, 2010

A Banner Year

16th April 16, 2011

Golden Event

The 16th was held on the 16th. We celebrated by hitting the road.

17th April 14, 2012

Love Is All You Need

A Beatles inspired theme from the Summer of Love.

18th April 13, 2013

Award Winning

We thought we deserved a medal.

19th April 12, 2014

Carrying The Torch

Inspired by the Olympics we're going for the gold.

20th April 11, 2015

Hitting Our Stride

21st April 9, 2016

Viva Las Vegas

We got lucky with the weather but that's how we roll.

22nd April 8, 2017

Maryland Pride

Running for Maryland and St. Mary's County.

23rd April 14, 2018

A Wharf with a View

Celebrating Leonardtown's Scenic Waterfront

24th April 13, 2019

Solid Gold

25th April 23, 2022

Silver At Last

26th April 15, 2023

Moving Forward

Join us on April 15th for the 26th Run & Fun Walk.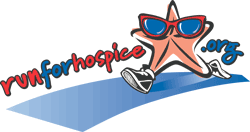 The Run & Fun Walk began in 1996 and has raised over $850K for Hospice of St. Mary's County. 100% of net proceeds benefit Hospice of St. Mary's in providing comfort, care and support of the terminally ill.
We are Southern Maryland's biggest and best running event featuring our "World Famous Brunch", music and fun. We welcome children, strollers/baby joggers and pets.
Your presence at this event will make a difference.
2022 In Memory Of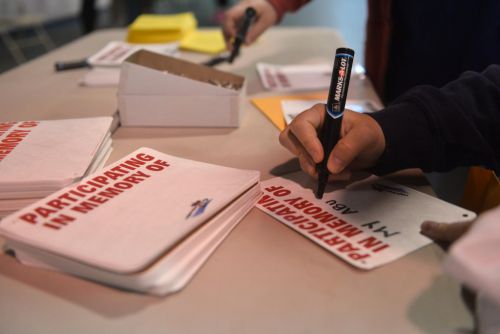 Vincent & Janice Hayden, Peter J. Riester, Jessica Spedden , Cindy Cook, Annette Marie Gisoldi, Peggy Hoffman, Matthew Robrecht and Linda Russell , John Geller, Pauline Wolfe, Peter Riester & Marjorie Kenny, Mimi and Dada, Larry Hogan, Sr. , Patricia Sheldon, Pete Austin, Mom & Dad, Evelyn Woodburn, Jimbo, Audrey Turbyne, Hilda Mattingly, Martha Fischer, Shirley Nickerson, Scot Mattingly, Brent Matthew Robrecht , Loving Family Members and Friends, "Whammy" Tammie Wood, Michael Goddard, Lillianna Shull, Evelyn Clark, Mary Ann Fischer, Oma (Erica Davis), Nannie, Carol Ann Morgan, julia owens, Newell Stiles, Mary (Grandma) Trossbach, Barbara J Verdel, GiGi Fairfax, Bill & Betty Preston, Jack and Peggy Bell/Jerry and Doris Cousino, Regina Price Monarchy, Ronald F Strzalkowski, Ruth Reynolds, Hattie Dunbar, Rose & Louis DiLonardo, John P Blake & Angela "BooBoo" Long, Richard 'Dick' Owen, Scott Lawrence , Bobby Joy, James Roy Goodson, Richard James Love, Peter Riester, Jerome Proctor Sr., Brindle Hutchins, Max Armstrong, Lenny and Louise , Michael Aloi, Pastine Cole, Rodney Sally, Pops Eckardt, Jim Sanborn, Chris Kipphut, Robert Francis Farrell - Father, Raymond Johnson, Pop Chapman, Mary Tippett , Angeline and Vito Busco , George W. Lathroum Sr , Deborah Ford, Debbie Johnson , Eleanor Dillon, John Blake, Richard Holly, Grandma Nancy, Ruth Copsey, Mary Rita Dean, Francis Quade, Deedy Garner, Rae Garner, Richard Carroll, Constance Petty, Celestine "MeaMaw" Shirley, Mary Ruth Bowles, Audrey Tecu, Sophie Turbush, Susan Downs, Tim Meyer, David Sherman, Mike & Norrine Alt, Patti Broocks, John P Blake, Helen Foster, James Aubrey Mattingly Sr. and Grace Wathen Mattingly, Johnson "Snookums" Wood Jr, Lillian Anderson, Marvin Wheeler, Mary Saunders & Allan Stevenson , Bruce Caracaus, lois abell, Nancy and August Bosak , Tessie RIner, Christine Meyer, Jack Short , Carl Nester, Sofia Turbush , Jacob Lorence and Patricia Lorence and Kevin Lorence, Fred Wilson and Diane Kodluboy, Margaret Breck, Bill Lloyd , Shirley Brown, Barbra and Richard Shivers 2nd, Tammy Thompson, Dora Adams, Viola Edwards, Phillip Walker, All my loved ones!!, Dolores McKeffery, William A. Snively, Margaret and Joseph Longacre , Brent Matthew Robrecht, MARIAN RENÉE CLARK, Francis R. Ford, Suzanne Shaw, Harvey McElhenny & Julia Tyler, Maryjane Beamer, Alma Johnson , Bill Harris, Frances Freeman, David Raulerson, Don Green, Leo Raulerson, Janie Lyles, Ben Johnson, Earl Gould, John Chase, Win Kinsport, Sophie Turbush , Frances L. "Tinsy" Herbert, Emily Latham, Robert Henry Morris, Peter J. Riester Sr., Alex Shellhammer, Michael Glasgow, Betty Sterling, Patricia Biernesser, Hazel Travers/Chris Kipphut, Cathy Garrow, Barbara "Reds" Gasiewicz, Betty and Emory and Bob Fowler, Patricia Fleitz, Virginia Ullman, Cyndi Scheffler, Alma Johnson, I miss you dearly mom, Mary & Vernon Ford, Brent Matthew Robrecht - my father in law, Ben Clark, My Mom , Tommy Farrell, Cathy Mattingly and Christine Russell, Elmo and Margaret Bates, Sophia Turbush, Jean R Carpenter, Melba 'Granny' Carter, Grandpa Hollander and Grandma Kim, Rainey Voellinger, Paul and Kitty Ludwig, Donnie Poe, Many Folks, Debra Jo Davis, Fred Wilson, Jillian Steele, Carol Rocheteau, Scott Eric Ledman jr. , John Goewey Sr., pat cheseldine, Dale Wormwood, Corrine Peeling, Jane Stagner, Selina Madden, Dot Strong, George Madden , Barbara Grubaugh (Mom) , Bill & Connie Loucks and Jerry Atkinson , Grandma Scotland, Alan Wible, Sonny Bartz, John Wayne Raley, Nonies and Buddy, Jessica Spedden, Michelle Morris, ZJ Hill, Tim Shuler , Marcia Daidy, Johnson "Snookums Wood, Lillian Anderson, Brenda Funk, Mom Mom Denton, Karyl Beveridge, Lewis and Betty Quade and John Quade, Sharon Weiner, Peggy Wooten, Stephen Lacey Sr, Big nanny , Sharon Weiner and Anne Lancaster, Special Agent Ronald Gene Poole, Tammie Wood , Patricia Lorence , Melvin Yost Sr and Mary Peters, All of my Hospice House Patients, Brenda Hanson, Anne Rezny, Fred Miller and BB Sterling, Tammie Wood and Jessica Spedden, Robert Miller Jr, Ann & Tommy Poe, Shirley Nickerson, Thelma Schrader, Missy Albert, Brent Robrecht , Tammie Wood, Tom Giles , Lenny Bennett & Louise Thompson", Shannon Thomas , Helen Griffin, Eileen Trott, Cynthia DeBosky, Polly Abell, Michael Glasgow , Kevin (Bubbies) Lent, Arnie Huber, John Bowles and Alberta Bowles, Grace Bailey , Momo, Grandma Dasi, Roy Bowman, Kay Hill & Sonny Bartz, Peter Riester & Marjorie Kenny , JoAnn McLellan, Mop Jack Nelson, Sam Spalding, Sr/Jr-Teresa Spalding, Evelyn Auth, John Auth, Mary Nietupski, Nance Canuso, Betty Miller, Ellsworth & Brenda Mills, James Raley, Sofia Turbush, Priscilla Simmons, Hilda Mattingly , Theresa Spaulding, Lenny Bennett, Brent Matthew Robrecht - my grandfather, Big nanny, John Goewey, James and Norma Bell, Jerry Rose, Charlotte Mayerhofer, Tammy Wood , Jim Romnek, Hazel Thomas, Jan Kitchens, Margaret & Elmo Bates, Joyce/Alfonso, Evans Fletcher, Christine Lloyd , Grace Miller, hubs, Mike and Dorothy and Jimbo, Tammie M Wood, Sam, Sam Jr. and Teresa Spalding, Bob, Gordon, Jewel, Pat, Judy, Marge, Robert H. Morris, Jackie & Peggy Bell, Betty And Harris Sterling, Pearlie Perkins, Mary Ann Chasen, Tammie Wood, Johnny & Dot Cheseldine, Ken Cheseldine, Patty West and Jean West, Jean R. Carpenter, Nanny Norris, Nancy Schiffmacher, Jim Concannon, Roby Rotenberry and Earl Kennedy, Nancy Peacock, Charlie Christman and Mary E. Bauserman, Paula Luskus, David Fowler , Mary Jean & Gary Robrecht, Sally Wise, Teresa Ann Doyle, Tammie wood, Wendy Gibson, Rudolph Thompson, Billy Frankin, James L Mattingly, Betty Bush, William Calderwood , Rick Reisman, Elizabeth Katuszonek , Richard Love, John Wayne Raley, C. Clarke Raley, William calderwood, Louise Thompson , Eddie Bowling, Jimbo Spalding,, Tammy Wood, Diane Kodluboy, Tammie Wood and Louise Thompson, Jessica Speedin, Sofie Turbush, Harold Quade, Fred Czarra, Nelson, Ondras family and friends, Eva dick, David M. Darlington Sr., Gladys Sheehan & Mary Frances Norris , Elizabeth Sterling, William A. Bridgett (Billy), Eugene Moats, Donna Haarhoff, Harold Pevey and Mary Shook, Debra Jan Kitchens, Donald Haynes, Duty Davis "Memaw", Winifred and Roy Maskarinetz , Jane Davis, Ed Mattingly, Marilyn McKay, James F. Dunn, Jr, Rayetta McWilliams , Erica Davis, Carole and Patsy, Sharon Weiner , Eric Askins, Harriet Norris, Neilson Gallagher, Robert Francis Farrell, Daron williams , Julia Hilton, Delores Callanan, Sandra Taylor, Sofie Turbush , Karen Ann Spalding, Sam Spalding Jr, Teresa & Sam Spalding, Louise "Chickie" Goddard, Rey Bald, Melvin and Mary Billie Yost, Matthew Robrecht and Linda Russell, Pat Zwick, John Govoni, Scott Hall, Francis Holyoak, Jeannine Fairfax, Phyllis Albright, Jerry Shaw, Joe Vestraci, Jimbo Spalding. Mike Wathen Dorothy Clarke, Marsha Lanham, Fred Miller, Bubby Lent, 
Our Amazing Volunteer Team
Figuring it out as we go...
Emily Cantrell-Stagner

Jim Dicus

Brook Fallon

Laurie Lawrence

Aaron Okun

Jennifer Overstreet

Jeff Thomas

Jamie Thomas

Jeannette Wolter
You can check out any time you like, but you can never leave...
Contact Us
We'd love to hear from you.